After several disappointing years, fans of the Toronto Raptors finally had a team with a legitimate shot at bringing the championship home. With Playoffs looming, we knew BMO couldn't just talk a big game if it wanted to connect with hardcore supporters. So we came up with a way to say less but mean more.
Our idea reflected the intensity of the Playoffs, the team's newly proposed colours and used other design cues to create an aggressive, raw and distinctive look that helped the bank convey everything it wanted to, loud and clear.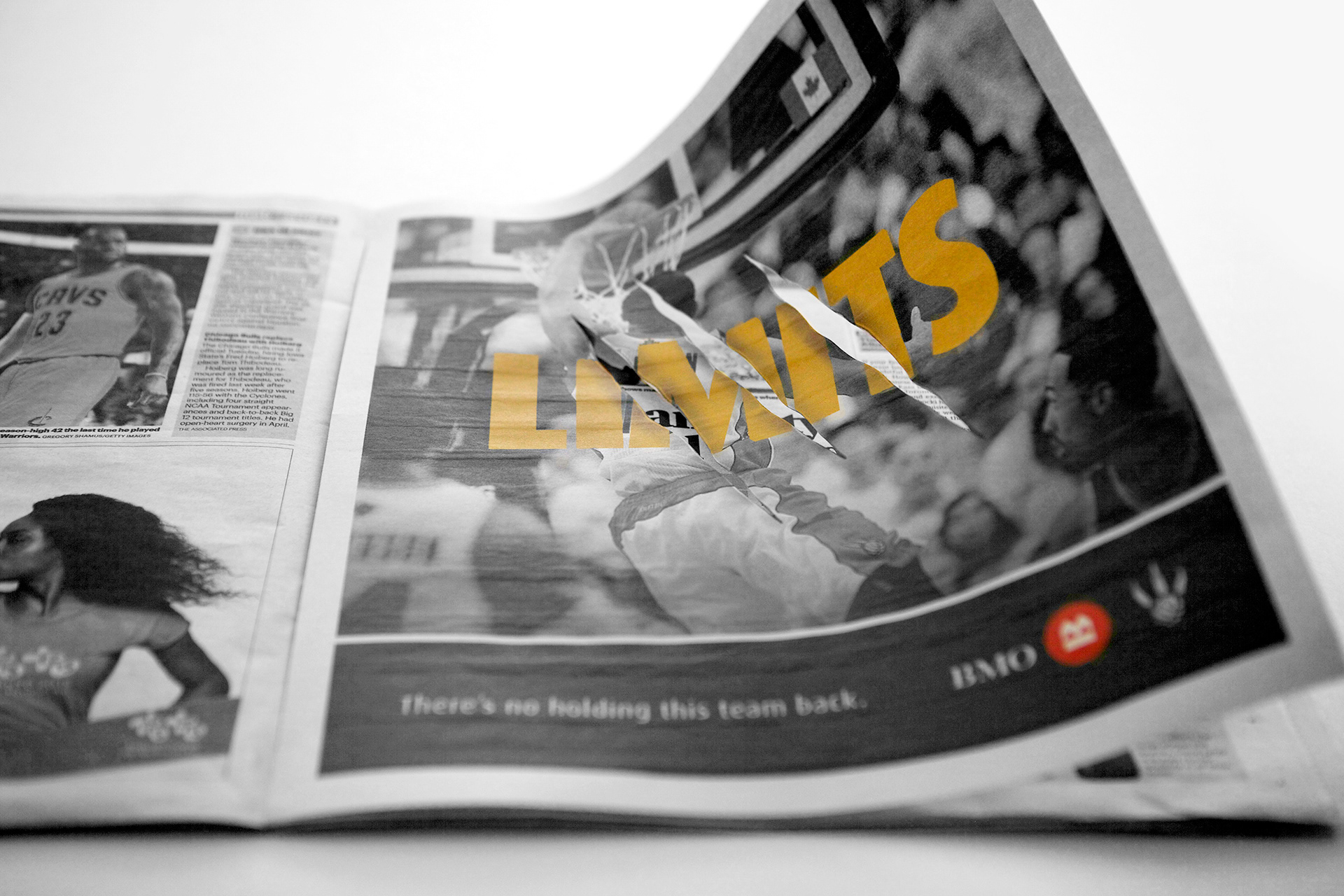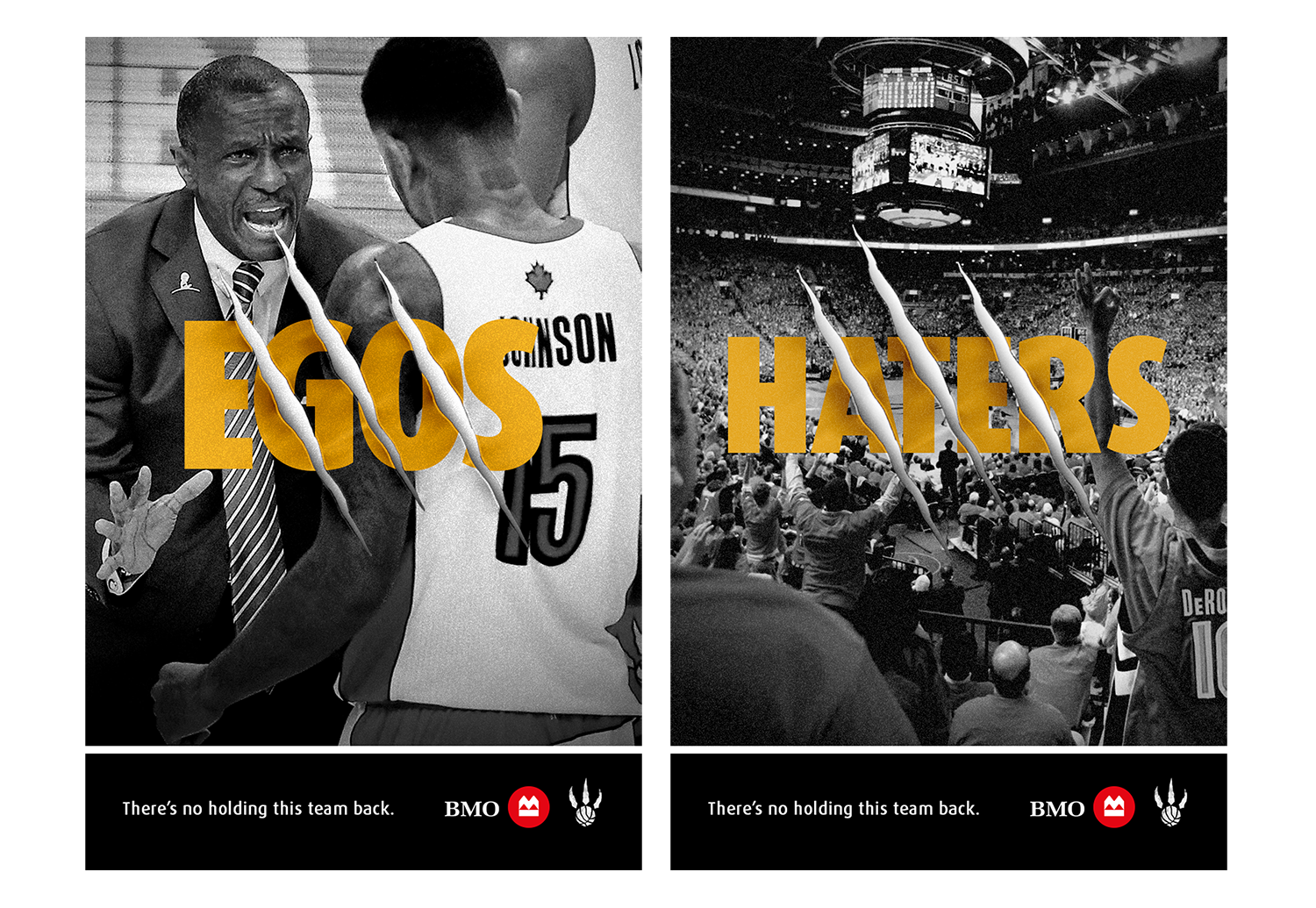 To give Raptors fans every opportunity to cheer, we also printed t-shirts bearing the scratched out names of our opponents and left them in the stands for the crowd to use.